Manage Data Sync Config
Conductor4SQL also allows you to create data table groups which will contain a selection of tables that require collective synchronising.
Note
A table may reside in one or more table groups.
To set up the synchronisation group structure, select the Manage Data Sync Config tab.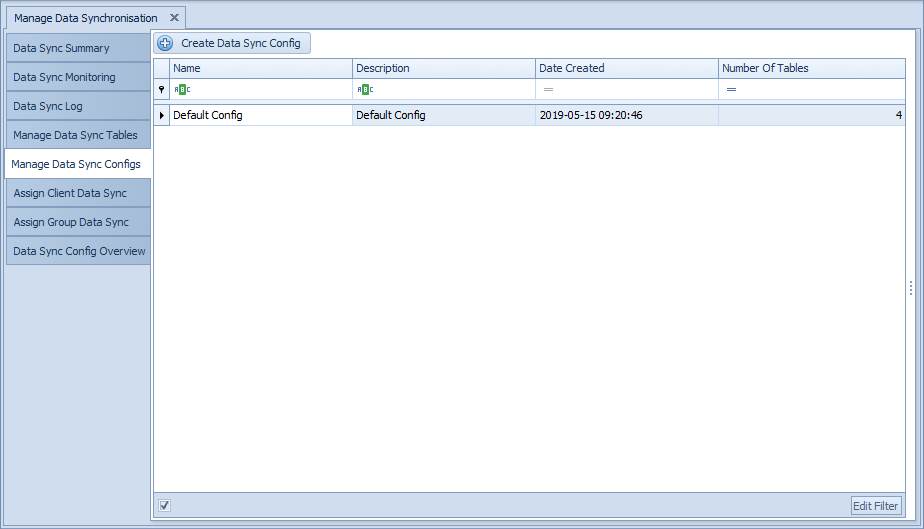 Table Groups that are already set up are displayed in the panel on the left-side. Select any one of the entries to view the properties of the table group in the panel on the right-side.
To create a new Data Sync Table Group, click the Create Data Sync Config button.
Fill in the properties on the provided screen: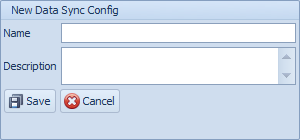 Enter a Name and Description for the new Table group.
Click Save to confirm the details or click Cancel to abort.
You can assign the required tables to the table group by clicking on the newly created table group.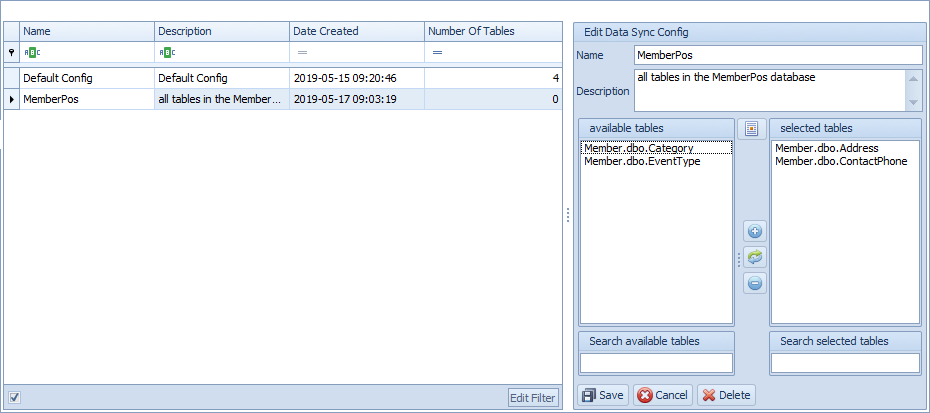 Add the required tables from the available tables list
Click Save to confirm the selection or click Cancel to abort.
Note
You can also delete a Data Sync Config by clicking on the Delete button