Major UI Changes
As of version 3.7.1.4+, the UI for Conductor4SQL has been changed to a more modern ribbon driven design.
New Central Console
The Central Console is no longer a single screen with multiple tabs but rather multiple individual screens in which you can switch between at will. All the original tabs are found on the Central ribbon tab.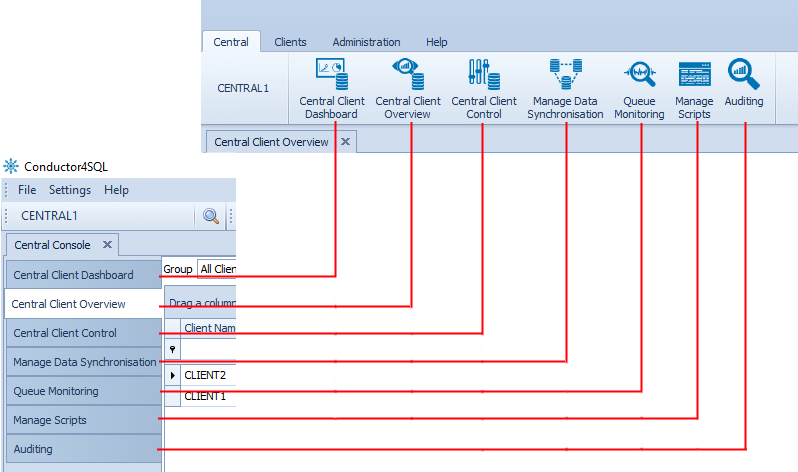 New Client Console
Not much has changed on the Client Console itself however for installing and uninstalling clients have moved to a new location in the Clients ribbon tab.

New Settings Administration
The Administration Settings have moved from menu >> Settings >> Administration to the Administration ribbon tab.