Reports Administration Overview
The Reports Administration screen is used for configuring the Conductor4SQL reports. Where data is collected from all the clients for reporting purposes. This data can be seen by the Conductor4SQL PowerBI reports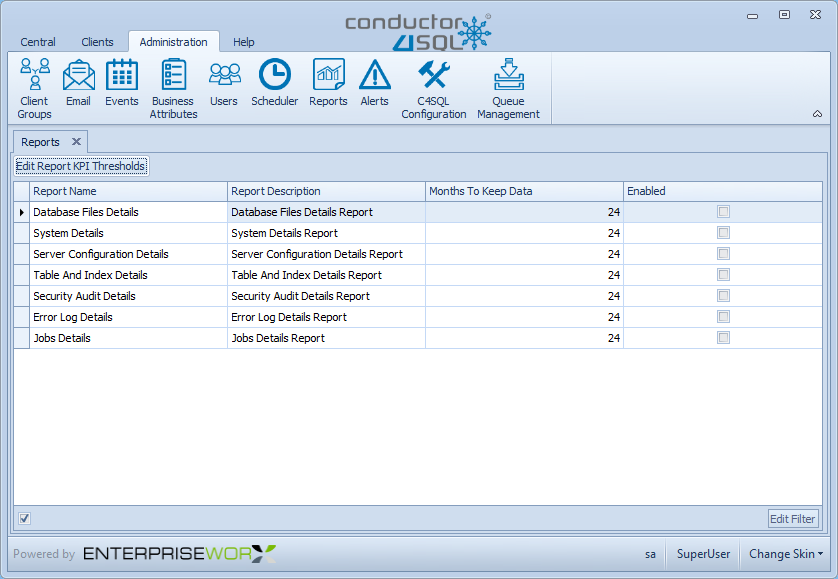 To enable a report, click on any report on the screen above to adjust the settings for the report.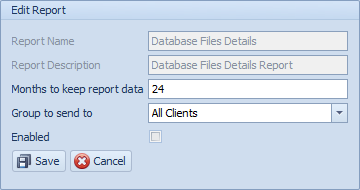 Months to keep report data - One can define how long the report data should be retained on the system before it can be deleted the default is 24 Months (2 years).
Group to send to - You can either send the reports to "All Clients" or to a set of clients defined in a group.
Enabled - You will need to check/tick the Enabled checkbox if you want the specific report enabled. Alternatively in the uncheck the Enabled checkbox this report will then be disabled
Warning
The Group to send to option is not linked to a single report but rather is it linked to ALL reports
Click on the Save button to save the reports settings.