Client Settings Overview
The Client Settings screen let you change client routing and default database settings.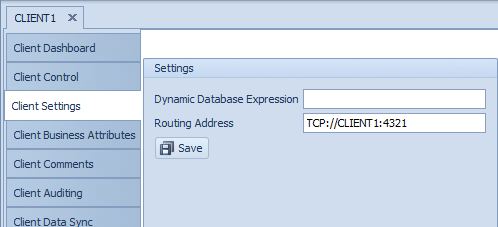 Routing address - The routing address is the TCP address that Central uses to connect to the client
Dynamic database expression - By default when we run a script at a client we are connected to the SyncWorx database if you want to be connected to another database by default you can enter it in here.
Tip
SQL Server wildcards can be used.
If the expression matches multiple databases the User Query or Command will be executed on each database.
Click on the Save button to save the changes.