Business Attributes Administration Overview
The Business Attributes Administration screen is used for configuring Business Attributes. Business attributes can be used to define attributes as required by the business, to better understand the data.
Some good examples for business attributes would be: "Country", "Cost Centre" and "Store Name"
Warning
You can only have a maximum of 5 defined business attributes
Adding Business Attributes
To add a new attribute click on the "Create Business Attribute" button as highlighted below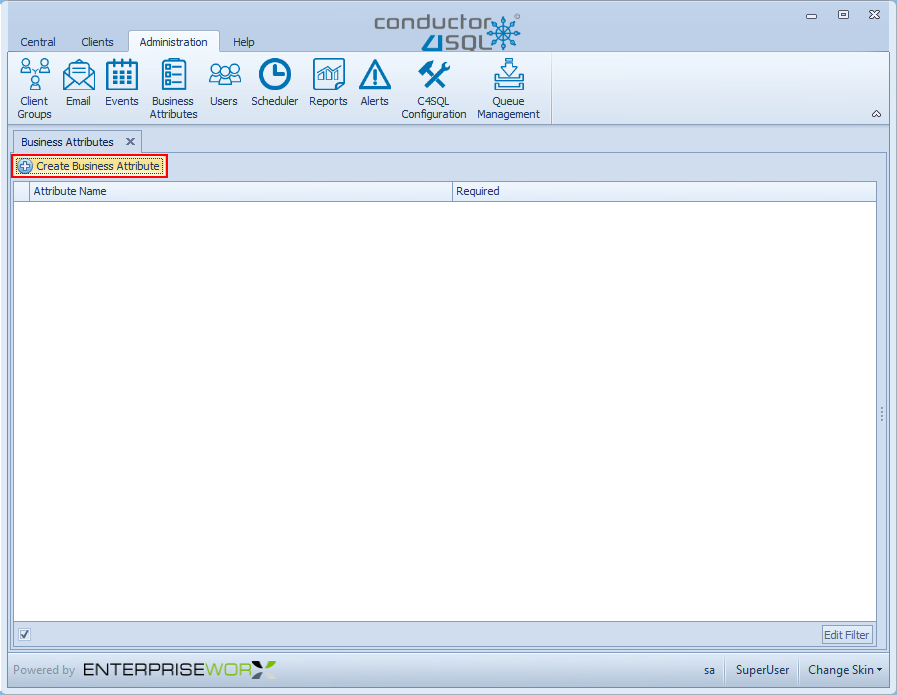 Fill in the "Edit Business Attribute" form: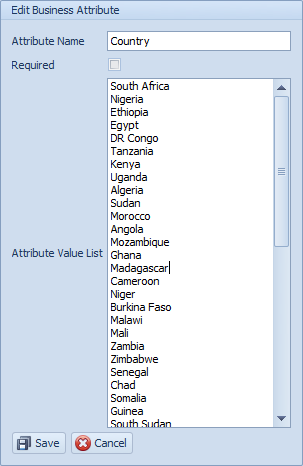 Attribute Name - The name of the custom field

Tick the Required check box if attribute must be filled in on client installation.

You can put all the possible attribute values onto the Attribute Value List (one of each line)

Click on the Save button to the new attribute
Editing and Deleting Business Attributes
To edit a Business Attribute, click on the attribute in the grid as seen below: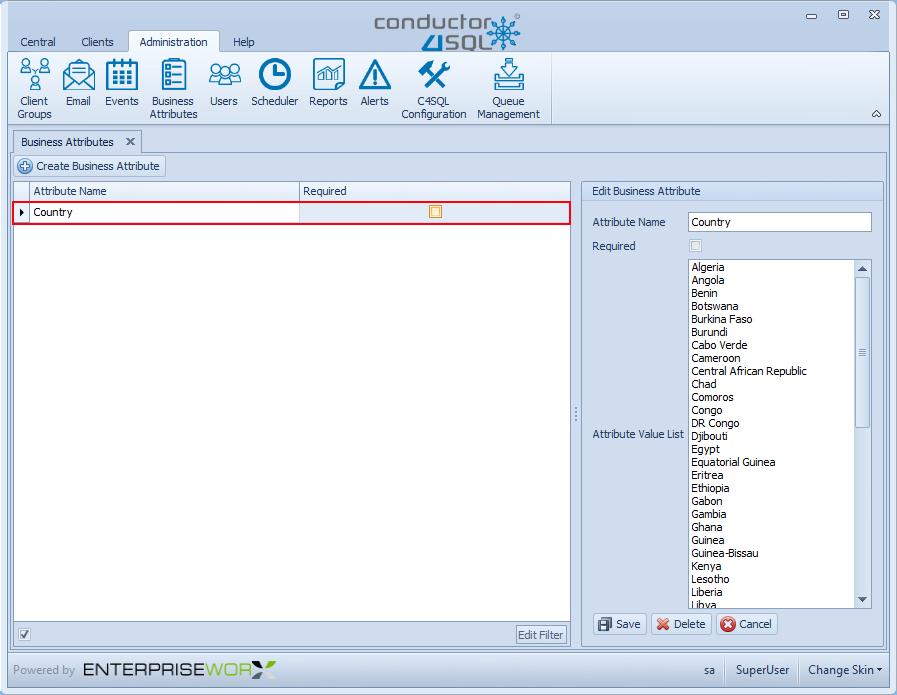 If you wish to edit the attribute adjust the fields that you wish to edit followed by clicking on the Save button.
If you wish to delete a business attribute, simply click on the Delete button.
Bulk Editing Business Attributes
You can bulk edit the business attributes for all of your installed clients. To do this click on the Edit Client Business Attributes button on the Central Console >> Central Client Overview or the Administration >> Business Attributes screens.